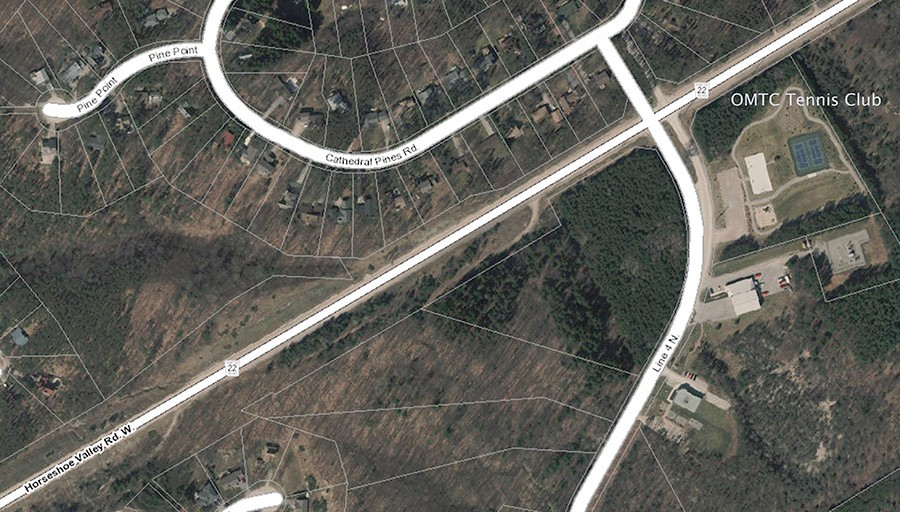 About/Location
Welcome to the Oro-Medonte Tennis Club – OMTC, established in 2011 and operating as a not-for-profit community club. We are located at the beautiful Horseshoe Valley Memorial Park – 3375 Line 4 North (next to Fire Station 3) just south of Horseshoe Valley Road in the Township of Oro-Medonte.
Our facilities include 2 well maintained high quality courts, windscreens, fiberglass backboard, ball machine, tennis racquets, a covered picnic shelter with tables, outdoor washrooms and plenty of parking.
The club is managed by a dedicated volunteer executive committee and community-minded club members. Our objective is to foster an atmosphere that caters to all playing levels and every age group. Keeping our membership fees and programs reasonable ensures OMTC is accessible to all members of our community.
OMTC offers round robins, weekly house league, lessons and clinics, summer camps and other social events from April until October. Visitors and volunteers are always welcome. We hope to see you on the courts soon…….